*COMING IN LIMITED QUANTITIES DECEMBER 3RD!**
I am honored to present Harrisville Designs newest yarn, Nightshades.  An All-American yarn that took two years to come to fruition.  The Cormo wool is long, crimpy and soft, but the bonus was that it takes dye so well, making a lovely deep black.  
Nightshades wool yarn is a springy 3 ply DK weight wool and was grown in Montana, scoured in Texas, dyed in Philadelphia and spun in New Hampshire.  This yarn is perfect for a heavy wear garment or a light accessory.  A yarn that allows you to make your project with confidence, it matches almost everything!
Nightshades wool yarn is a DK weight, woolen-spun American Cormo wool that comes in ten delicate shades of black, marbled with a dusting of color, spun to form a light and airy DK weight yarn that is soft and distinct.
Nightshades come in 100-gram skeins (3.5 oz) and are approximately 250 yards.
The needle gauge is about:
US 5 - 22 sts = 4"
US 6 - 20 sts = 4"
US 7 - 18 sts = 4"
**SIGN UP FOR THE NEWSLETTER TO RECEIVE NOTIFICATION AS SOON AS NIGHTSHADES BECOMES AVAILABLE AND RECEIVE A 15% OFF COUPON CODE TO USE ON YOUR PURCHASE!**  https://foreverwindingwool.com/about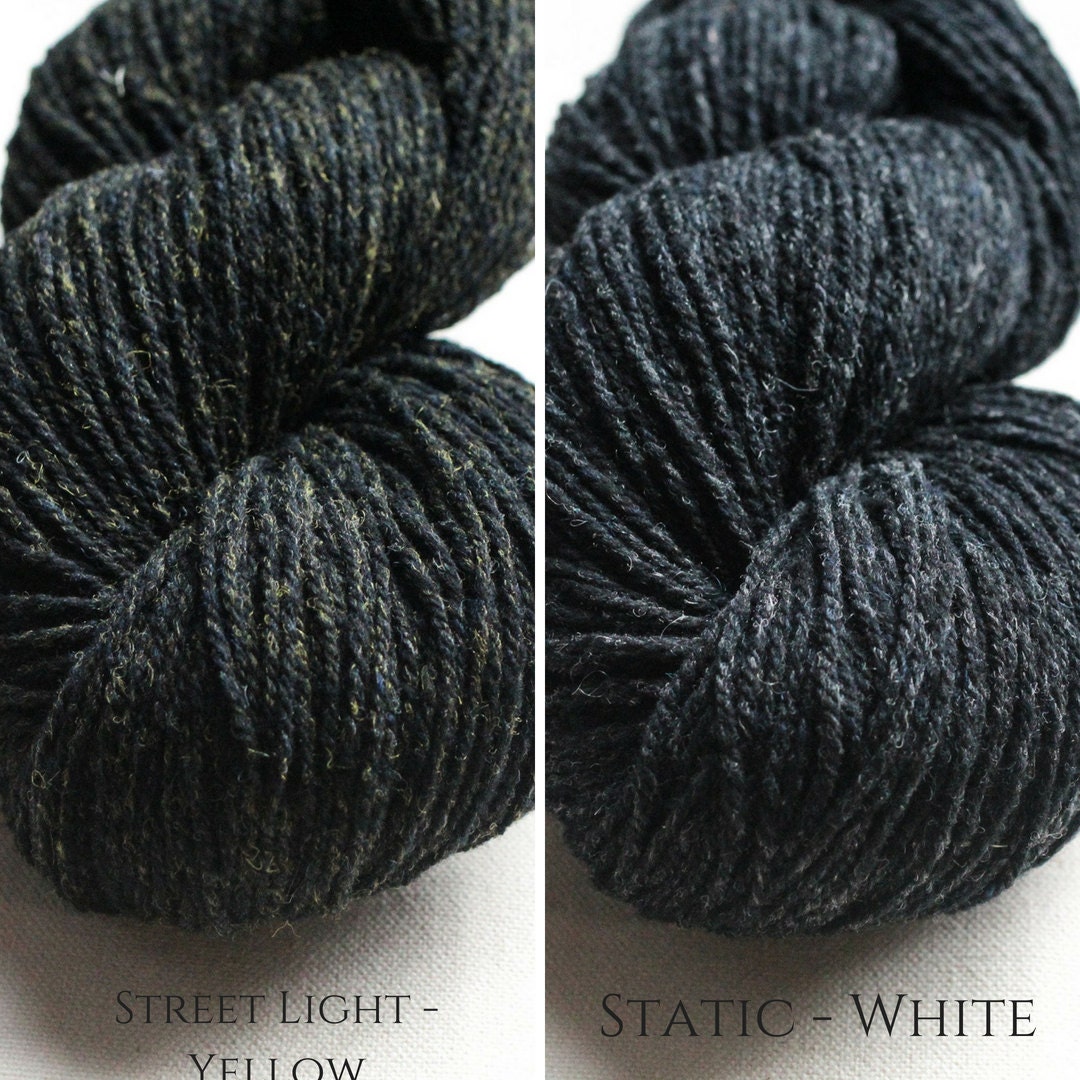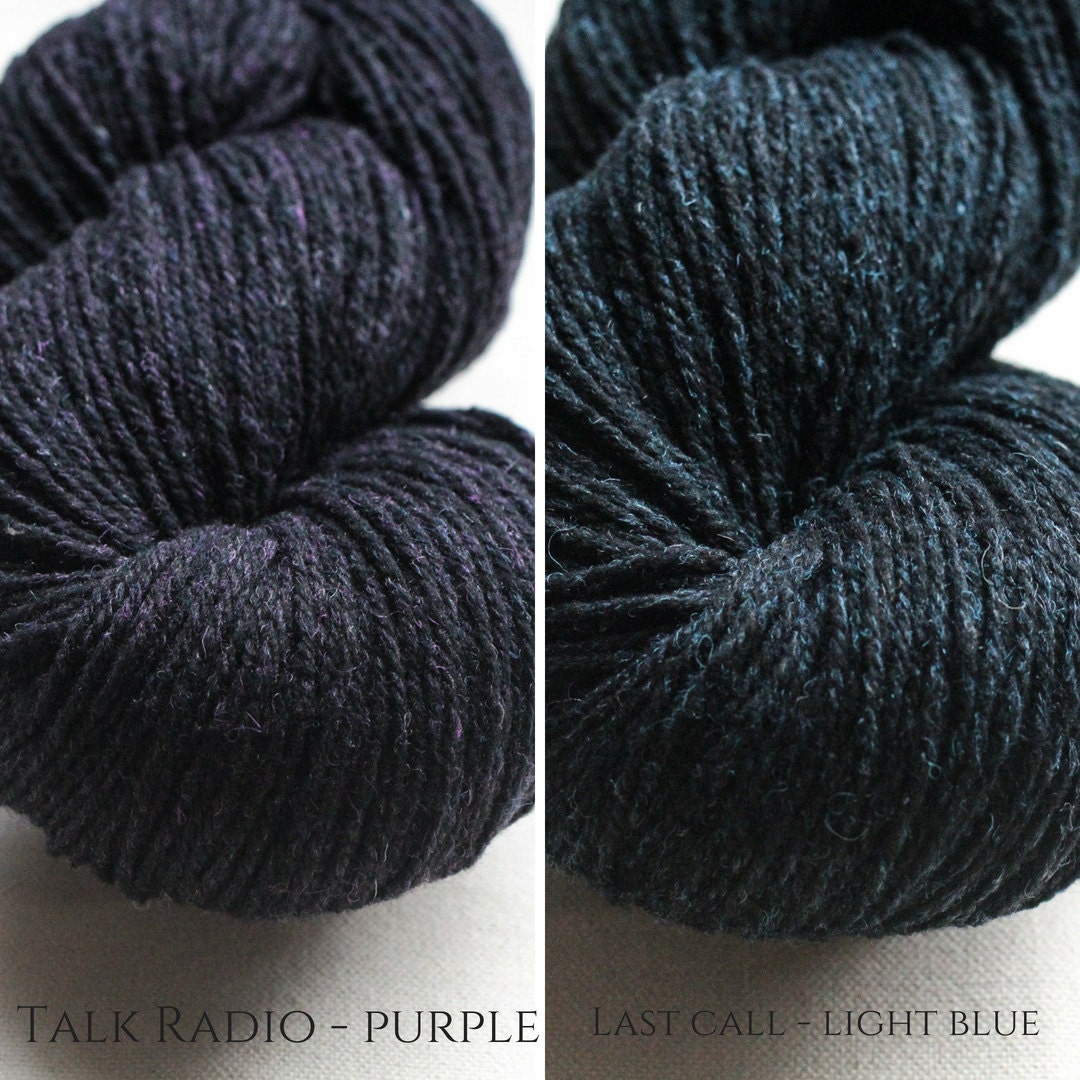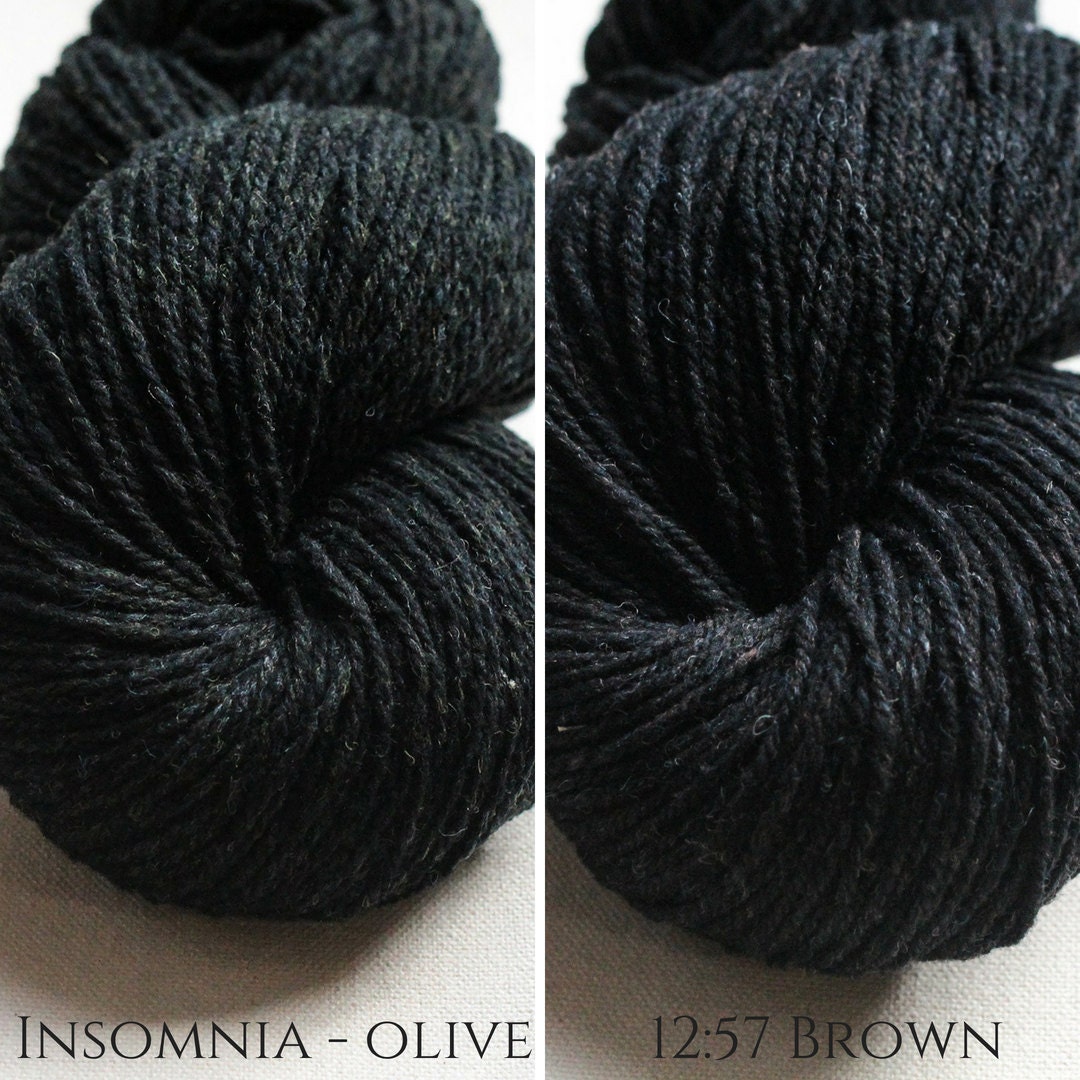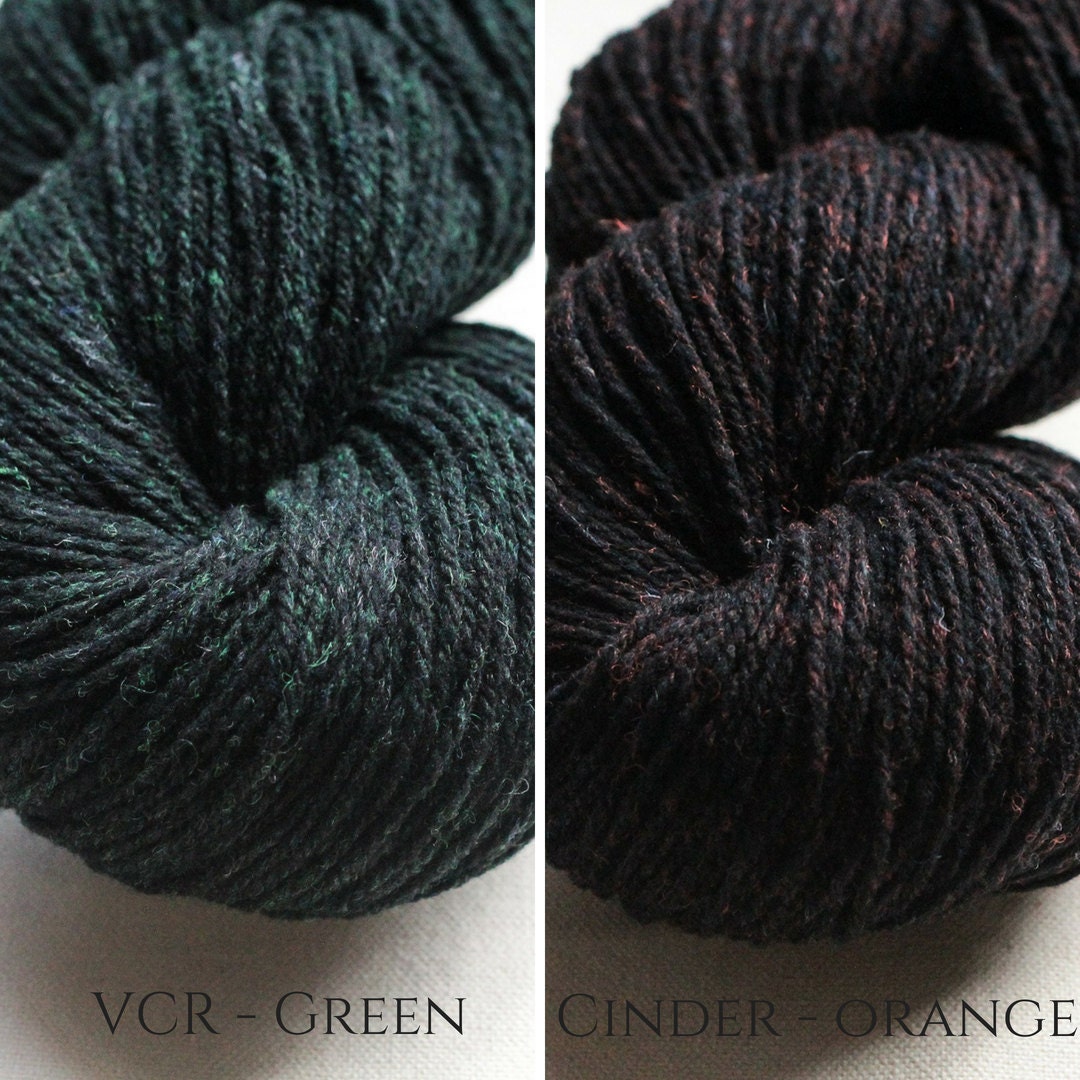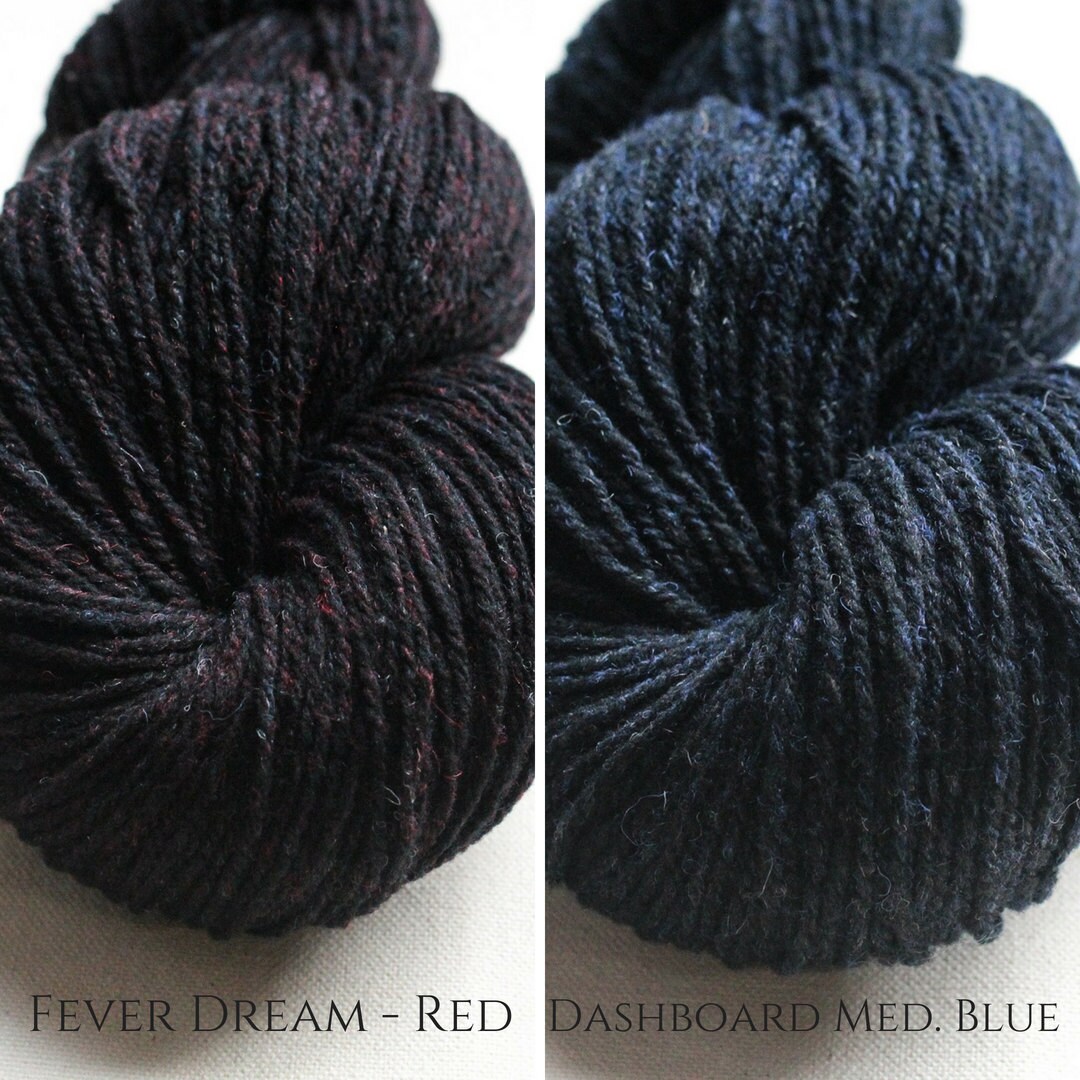 Try this latest yarn today, you'll love it!